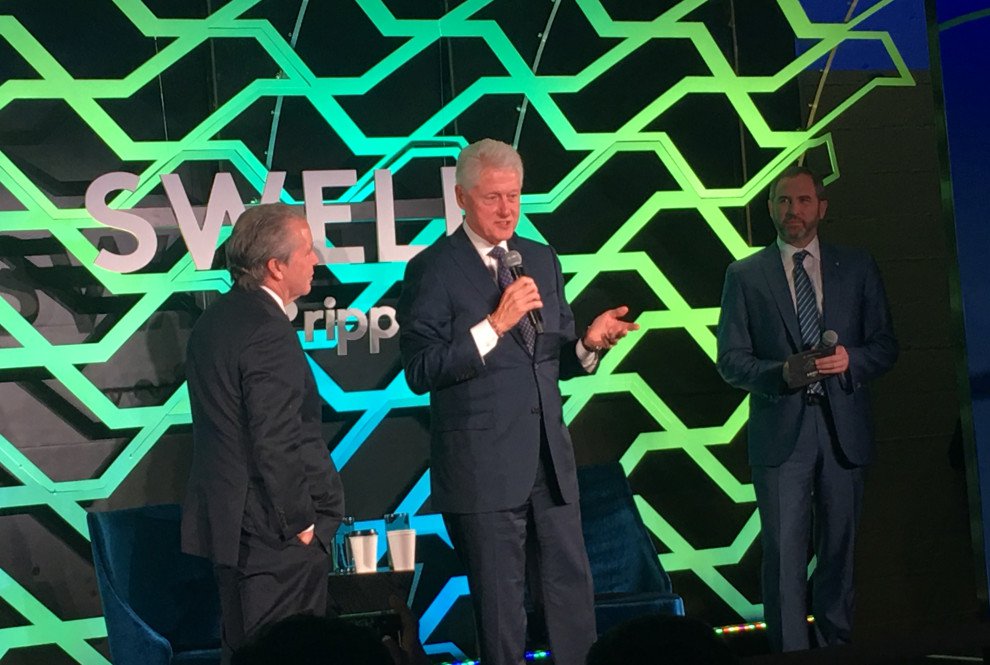 Bill Clinton delivered a resounding endorsement for blockchain yesterday during a keynote address to hundreds of crypto aficionados and investors at the Swell 2018 Conference in San Francisco, California.
Swell is an annual event hosted by Ripple running for two days with live music, workshops and addresses. It previously took place in Toronto.
According to the former president, "the permutations and possibilities of blockchain technology are staggeringly great."
While Mr. Clinton is certainly not a cryptocurrency evangelical, he expressed excitement about the opportunities afforded by the technology. The speech touched on a range of issues, from artificial intelligence to the national economy.
Harking back to his time in office, he saluted "you people living on the edge," but warned "that means you have to be clever about the regulatory or other structures that you set up."
The Tech-Friendly President
As president of the United States between 1993 and 2001, Mr. Clinton embraced the tech revolution taking place around the world, and signed the groundbreaking Telecommunications Act of 1996 which ushered in the internet age.
In a January 27, 2000, press release, the former president predicted that "in the new century, innovations in science and technology will be key […] to advances in the economy."
Looks like he was on the money.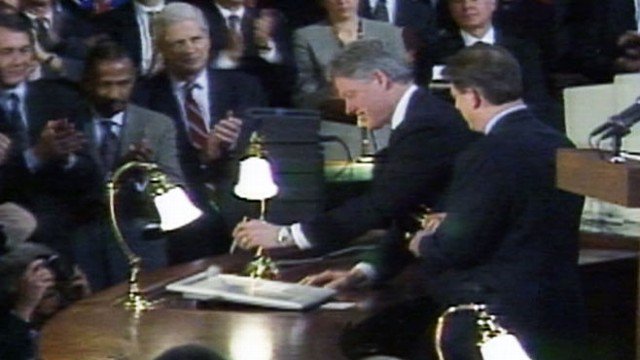 Check out this resource to see all the innovation-supporting legislation pass during the Clinton administrations.
Driven by Globalism
In a wide-ranging speech, Mr. Clinton discussed international topics from poverty in Rwanda to tragedy in Bosnia to life in the Middle East. At root was a common theme: a connected world, unified by experiences and now technology.
As he told the audience, bitcoin and blockchain are booming in popularity because they cross countries and cultures. "It is applicable across national boundaries and income groups," he said.
During January 2018's bitcoin price explosion, prominent newspapers lauded the network for creating a global and democratic investment platform.
The Washington Post heralded blockchain as "the possibility of a true sharing economy," while The Australian theorised that "[the technology] could mark the beginning of a new era of globalisation.
Now, the former president is refocusing attention on how much the industry has progressed in a year.
To watch the full address, click here for an audience member's recording of the event.