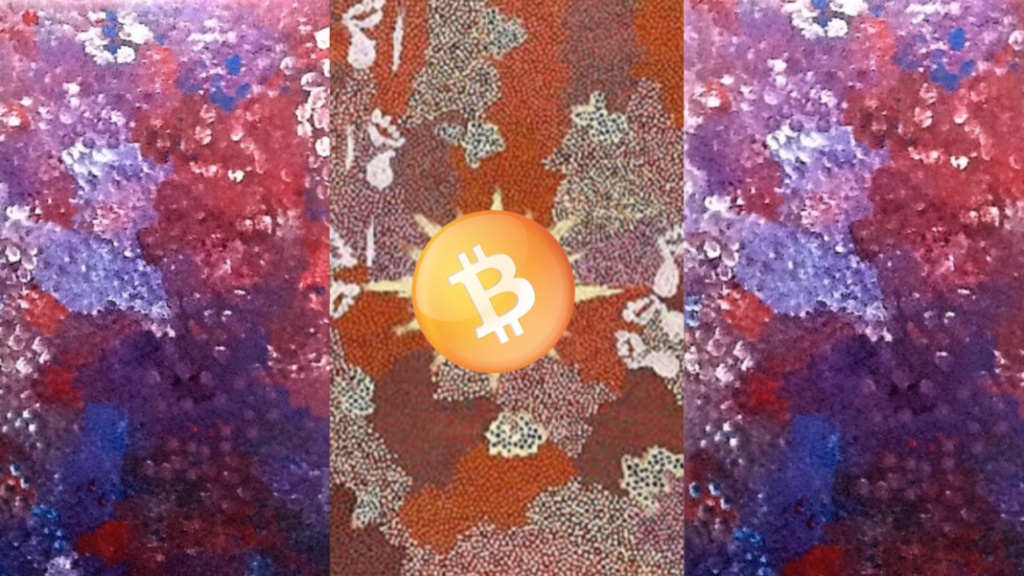 Bitcoin owners have more and more options for spending the cryptocurrency in their wallets. From the first pizza bought with Bitcoin to the wide range of products and services you can pay for with crypto, we've come a long way. And right now there is one more type of product you can buy with digital currency: artwork.
An Initiative of the Indigenous Fine Art Gallery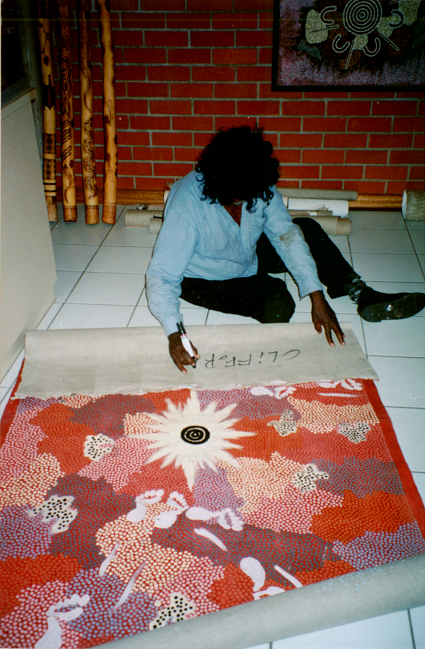 The Indigenous Fine Art Gallery (IFAG) in Canberra, specialises in curating, as well as selling Aboriginal art. The indigenous nations of Australia have a specific style of expressing artistically – and what's more, this style has become tremendously popular. In fact, over the past three decades, the value of Aboriginal Australian art has grown at the incredible rate of 600% per annum.
For instance, in 2007, a painting by Aboriginal painter Clifford Possum Tjapaltjarri, titled "Warlugulong", sold for AUD $2.4 million. Thanks to the recent initiative launched by IFAG you can also own artwork by this talented painter and other Aboriginal artists. Moreover, you can pay for it in Bitcoin.
The world's first Bitcoin fine art gallery motivated its decision in a media release they sent to Bitcoin Australia:
We believe that cryptocurrency and the whole Blockchain concept is here to stay and that they will play a large role in shaping the future. We are willing to take the risk as early adopters in order to be part of the vanguard of Bitcoin's success, and at the same time bring Australian Indigenous Art to new audiences who also happen to be early adopters.
Why Buy Aboriginal Art with Bitcoin?
Speaking about this new opportunity for Bitcoin and art aficionados, David Meese, Principal and Associate at IFAG, said:

We are not aware of any other opportunity for Bitcoin investors to cash convert their Bitcoin into something so tangible, so collectable and with appreciating value as Aboriginal Art. The artists that we offer are the highest price sellers at auction and their paintings can be found in most major art collections around the world, and most notably in Australia's leading galleries including the National Portrait Gallery, the National Gallery of Australia in Canberra, and the National Gallery of New South Wales and Victoria.
By investing in authentic Aboriginal art, owners will become a part of a sustainable movement for promoting the artistic spirit of indigenous Australian nations. In addition to that, each painting is of the same quality as artwork the art lovers admire in museums.
Featured Artists
IFAG offers for sale paintings created by 11 aboriginal artists: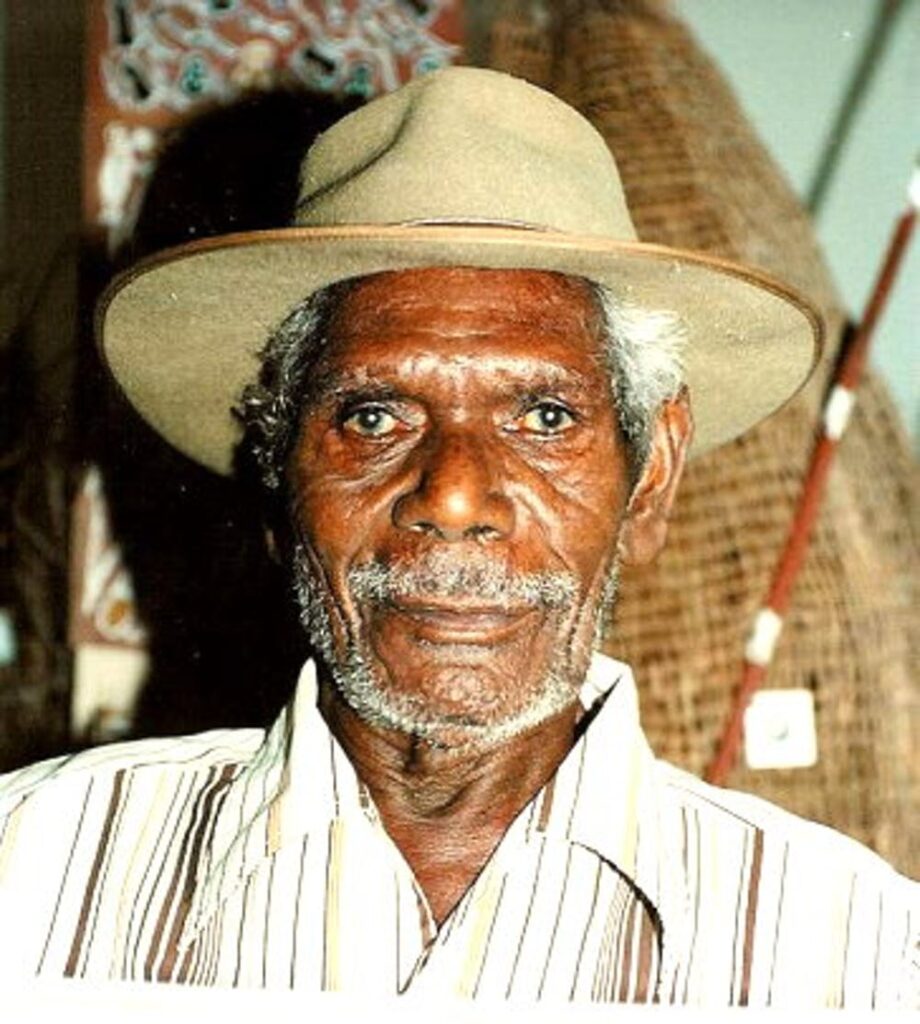 Dr. David Malangi;
Ronnie Tjampitjinpa;
Kathleen Petyarre;
Judy Watson Napangardi;
Gabriella Possum Nungurrayi;
Billy Stockman Tjapaltjarri;
Clifford Possum Tjapaltjarri;
Emily Kame Kngwarreye;
Johnny Warangkula Tjupurrula;
Michael Nelson Tjakamarra;
Rover Thomas Julama.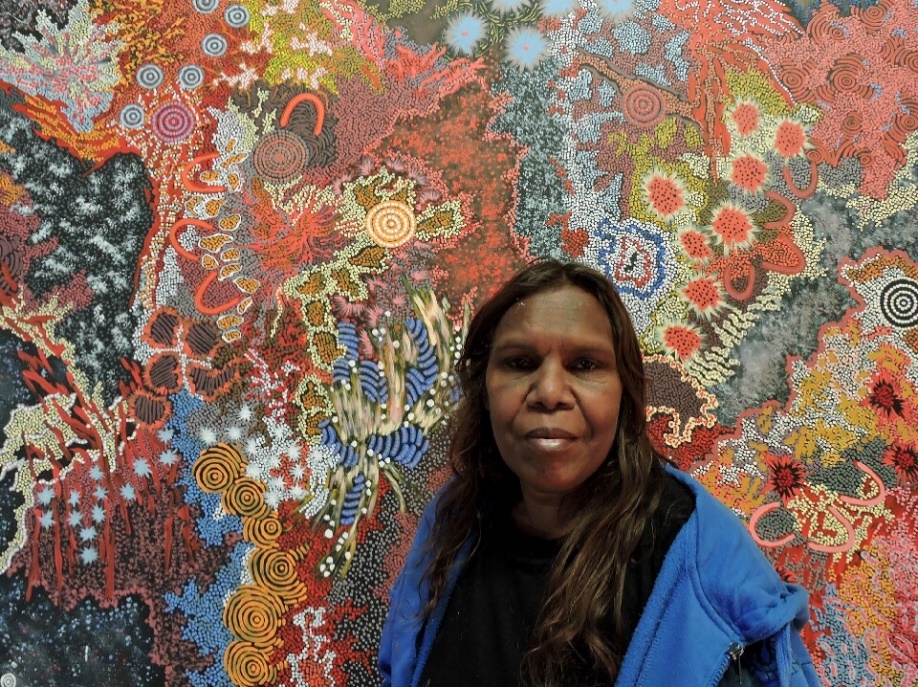 Each of these rare pieces of artwork they created is infused with the belief and spiritual richness of their nation. However, they speak out in the universal language of shapes and colors, creating bonds between cultures and civilizations.
Guarantees of Authenticity
Along with getting the painting you purchased, you will also receive the documents proving its origin. Those are for instance:
Certificate of authenticity signed by the artist, their agent, or the Principal of the gallery where the painting was created;
Documentation for the story associated with the artwork;
The artist's biography;
Information on the region of provenance.
Photographs, if they are available.
How to Purchase IFAG Artworks
You can see the price of each painting both in Bitcoin and USD. Bitcoin price is based on Real Time Currency, and is finalised at the direct time of purchase. You can order paintings online, using IFAG's secure Online Gallery option, safeguarded by a 256Bit SSL Security Certificate.
Additionally, you can order over the phone, by talking to a gallery curator on a dedicated phone line. In order to arrange a specific time for the discussion, you should send an email a few days beforehand. However, do note that curators are available for phone orders between 9am and 5pm AEST.
If you want to see the actual painting before making a purchase, you can schedule a viewing with the gallery. You can either see it in person, in Canberra, or via a Skype video chat.