Bitcoin Wallet Australia
Essential reads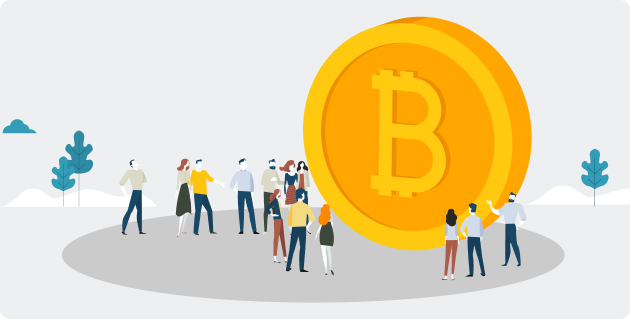 What are cryptocurrency wallets?
If you plan on using, trading or buying bitcoin or any cryptocurrency, a wallet is a necessity. In this guide we'll discuss the types of wallets and why you may choose one over the other. As bitcoin and other cryptocurrencies are digital assets, the way they are used and stored differs from traditional currencies. A crypto wallet should be looked at as a way to access the cryptocurrency you own, as well as a way to send and receive it. Wallets can be on your mobile device, on your desktop, a physical hardware device that you can carry with you or even a piece of paper. Like all crypto wallets, a wallet has both a private key and a public address. The private key is what you use to access your public key or address and interface with the cryptocurrency network. This can simply be thought of as your pin and is most commonly presented to the user as a 12-word passphrase. These words, or pin, will mean you can access your cryptocurrency wallet from anywhere. If you lose your wallet, you can use your passphrase to recover it. The public key or address can be used to send and receive bitcoin or other cryptocurrencies between parties.
Why do I need a wallet?
Before purchasing Bitcoin, you'll need to set up a wallet to store them. In this guide we'll discuss types of wallets and why you may choose one over the other. Wallets can be on your mobile, on your desktop or even physical hardware that you can carry with you.
Exchange Wallets
While storing your cryptocurrency on a trusted exchange wallet is highly secure, a common point of failure for most users is, unfortunately, due to personal negligence or social hacking. There are a lot of scammers in cryptocurrency, unfortunately, who prey on tricking people into losing their funds through things like phishing attacks and fake websites.
It's important to choose a trusted platform to buy Bitcoin and other cryptocurrencies. Bitcoin Australia is a well-established, highly secure Bitcoin exchange. We guarantee your Bitcoin funds are completely safe when they are stored on our exchange. For many users, storing Bitcoin and other cryptocurrencies on a trustworthy exchange is a far better option for those who don't want the sole responsibility of keeping their money safe.
Other types of wallets
Mobile & Desktop Wallets
Pros
Free and easy to set up
Accessibility – Your money lives directly on your smartphone or laptop.
Convenience – Using Bitcoin mobile wallets allows you to send and receive bitcoins by scanning a QR code.
Cons
Mobile and Desktop wallets are not secure enough to store large amounts of bitcoins.
Physical Hardware Wallets
(Recommended if you own over $1000 in bitcoin)
Pros
Security – Hardware wallets, also referred to as cold storage, have been designed to protect your private keys from malware, virus and phishing. They are the most secure way to store your bitcoins.
Portability – It can be connected to any Windows, Linux or Mac machine as an external device. You can use it anywhere in the world with any machine.
Extensibility – It is compatible with different wallets: MultiBit HD, Mycelium and others.
Cons
Price – They aren't free, but they are a necessary expense if you're holding larger amounts of bitcoin.
Recommendations
We recommend Ledger Nano S and TREZOR, which are renowned for their security and ease of use.
Paper Wallets
Paper wallets are different from the other types of wallets and are often described as the most secure way to store your cryptocurrency. Unlike online wallets, this form of bitcoin storage is completely offline and physical, giving you full control. A paper wallet is exactly how it sounds, a piece of paper that contains your private key and public address, usually printed in the form of a QR code. Being a physical form of storage, it means you must take extra care to protect the paper. People with paper wallets often laminate the paper, or place it in a tamper-proof envelope and then within a safe to keep it completely safe and secure.
Pros
Offline – Its offline nature means it's protected from hackers and malware.
Cons
Fragile – Paper wallets must be stored with thought and care.
Advice for keeping your cryptocurrency safe
Create backups of your private keys. To protect against accidents such as a robbery, fire, or hard drive failure, it's recommended to have a backup of your private keys kept off-site.
Never give your private keys to anyone. Think of your private keys in the same way that you think of your pin code. When you share your private keys with someone, you are essentially depositing all of your funds into the hands of that person.
Hardware Wallets: When generating your private keys, make sure you are in an offline and secure environment.
Mobile and Desktop Wallets: Keep your software up to date. The latest version of the wallet software will have greater security.