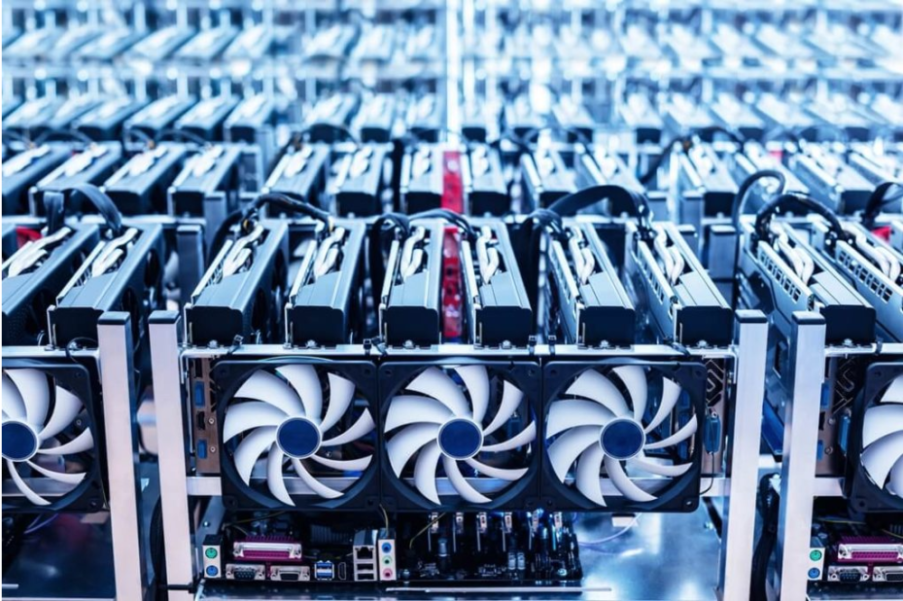 A new, powerful Bitcoin mining farm has recently opened. Canadian blockchain technology company, DMG Blockchain Solutions, is behind one of the largest facilities of this type in Northern America.
The Bitcoin mining farm is starting with an installed power of 60 megawatts. However, it should grow to 85 megawatts in the near future. The location of the plant is in an area with sufficient supply of hydroelectric power. That is, in the province of British Columbia. In other words, the facility uses clean energy and does not impact the electricity consumption of the local community.
Huge Bitcoin Mining Power with Minimum Environmental Impact
The facility is currently using clean hydroelectric power. Also, it will not have any impact on the power needs of the local community.
DMG's Bitcoin mining facility is set to be an environmentally friendly answer to one of the key issues in the cryptocurrency world. Since crypto mining needs lots of electricity, some see it as an environmental burden. Others, however, emphasise that energy intensity is not what we should be focusing on. What is actually more important is who is producing that energy, as well as and where their power comes from.
Regarding this, the CEO of DMG Blockchain Solutions, Dan Reitzik, said:
DMG now proudly owns one of the largest, most cost-efficient, bitcoin mining facilities in North America–and we're doing it in a responsible way with the local community.
DMG's new facility is a huge power consumer. More specifically, it uses the amount of electricity that could power 50,000 homes. However, the company emphasises that the facility is currently using clean hydroelectric power. Moreover, they say that it will not have any impact on the power needs of the local community.
A Perfect Location for the Bitcoin Mining Farm
It took one year to build the Bitcoin farm, which sits on a surface of 34 acres of land. The facility itself has a total surface of 27,000 square feet and operates under the principle of mining as a service (MaaS).
The mining farm has an ideal location from the point of view of electricity supply. That is because Canada is known for its large number of hydroelectric farms and somewhat low cost of energy.
Boundary Electric is the company which built the power substation that supplies electricity to DMG's Bitcoin mining farm. Speaking of this collaboration, CEO Dave Evdokimoff said:
The opportunity to collaborate with DMG on projects has brought to the forefront their commitment to creative solutions facing their industry. DMG's approach to the design process highlights a partnership strategy focusing on cost effective solutions without compromising quality.
DMG Blockchain Solutions believes that the new Bitcoin mining farm will help third party customers perform their mining activities efficiently and with a low energy cost.