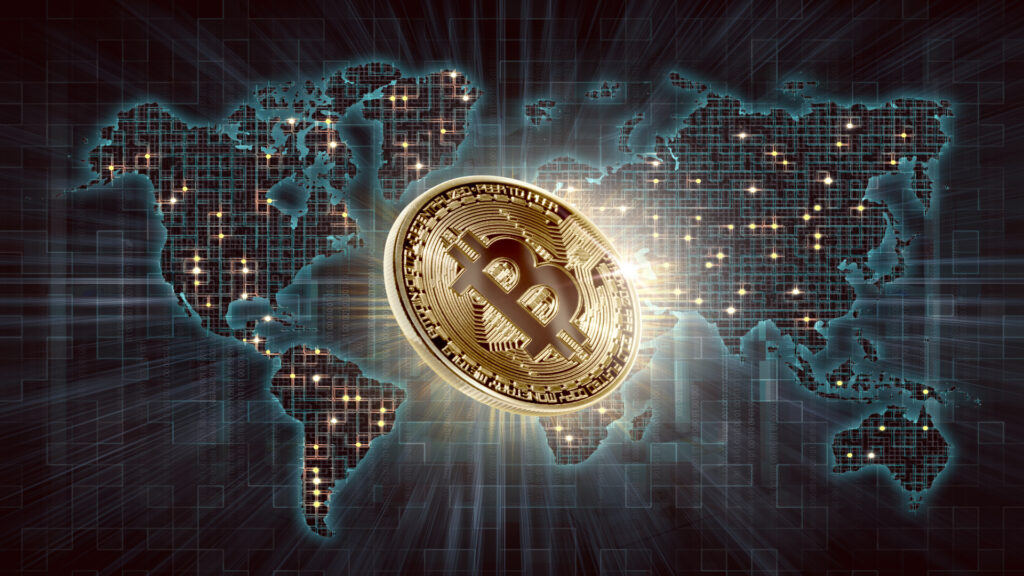 According to CoinMap, a site that monitors cryptocurrency acceptance, there is over a 700% surge in the number of business venues that accept payment in Bitcoin since 2013.
A Side by Side Chart of Bitcoin Acceptance
Information first appeared on the Twitter account of Ryan Radloff, CEO of CoinShare. He used the maps created by CoinMap to show the evolution of Bitcoin acceptance, from 2013 until 2018.
In the first world map, the hot points for Bitcoin acceptance are the United States of America and Western Europe. Altogether, there were 1787 business venues where customers could buy products or services with BTC.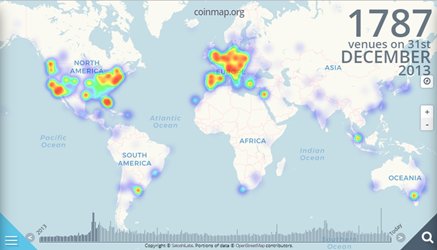 Looking at the 2018 map, there is an explosive evolution of Bitcoin acceptance. The areas with businesses that sell their products or services for cryptocurrencies are:
the entire European continent,
countries in the Asia-Pacific region,
several countries in Latin and South America,
a few countries in the Middle East.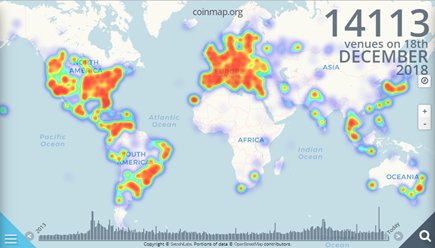 On the 18th of December 2018, the total number of such businesses was 14,113. That is more than a 689% increase. On top of that, as of 18th of February 2019, there are additional 249 venues accepting BTC, which brings the increase to over 703%.
Bitcoin – A New Hope for Failing Economies
Looking at the evolution of Bitcoin acceptance, one thing stands out. The decentralised currency has gained the greatest acceptance in countries where fiat currencies are failing. Countries like Colombia and Venezuela rely on digital currencies, which are out of the control of their governments. The excessive level of inflation in these countries pushes people towards crypto because it is fast and secure access to financing.
At the same time, BTC is the solution for people who live in countries under international embargo. For example, as we wrote in a previous article, Iranian students in the UK rely on Bitcoin to pay their university tuition fees. They are banned from receiving wire transfers of fiat currencies, so crypto wallets are their only viable option.
Low Acceptance Areas – an Opportunity for Crypto Entrepreneurs
As the 2018 map shows, Africa, China, Russia and most of the Middle East are virgin territories. These are areas where there is virtually no company accepting Bitcoin. However, this status quo will not continue forever.
As shown by territories that had zero acceptance of BTC in 2013, cryptocurrencies make their way into various countries. At first, there are individual crypto enthusiasts who buy Bitcoin. Later, daring entrepreneurs set up small exchanges and businesses where clients can pay with BTC.
It is not a simple process, but it has happened and the model can be replicated.
Acceptance Does Not Equal Adoption
As a word of warning, the good news shared by Ryan Radloff on Twitter does not necessarily mean that Bitcoin experienced a massive surge in adoption rate, as well. The CoinMap data only shows how many businesses accept payments in Bitcoin. It does not say how many clients actually used crypto to pay for products and services. However, on the whole, this is good news for Bitcoin enthusiasts. As more businesses offer the possibility to pay with crypto, there will be more transactions in digital currencies. Thus, more people will discover the benefits of using a decentralised currency, especially when travelling abroad.
At the same time, reputable financial institutions and authorities recognise Bitcoin as a legitimate store of value. There is a definite future out there for a crypto-based financial world.