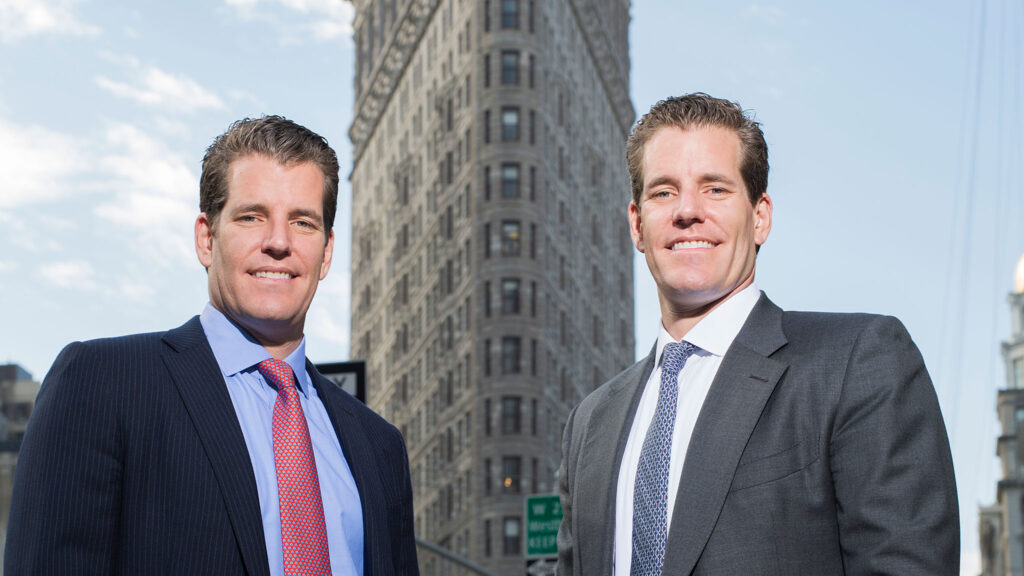 Rising To Fame: The Infamous Facebook Lawsuit
If you've seen David Fincher's The Social Network, you may already be familiar with Tyler and Cameron Winklevoss.
Sometimes referred to as Winkelvii or the Facebook Twins, Tyler and Cameron first came to fame following the famous Facebook lawsuit.
Claiming that Zuckerberg stole their idea for the social networking site, the twins then found themselves at the receiving end of a $65million payout after winning the legal case.
So how did the twins become prominent figures in the crypto space?
The First Bitcoin Billionaires
With this newfound wealth in tow, the Winkelvoss twins set out to build an empire. They began in 2012 with Bitcoin and invested $11 million into what was then a relatively unknown investment choice.
Even as bitcoin prices fluctuated wildly in those early days, the brothers continued to hold on to their original coins. It certainly paid off! The twins have recently become the first billionaires within the crypto space.
It seems like the twins aren't going to stop investing in Bitcoin anytime soon, telling the New York Times in an interview that:
"We still think it is probably one of the best investments in the world and will be for the decades to come," Tyler Winklevoss said. "And if it's not, we'd rather live with disappointment than regret.
The Winklevoss empire
Named Winklevoss Capital, the twins have established a wide-spanning portfolio of startups and new business ventures.
Most famous is perhaps Gemini, the first licensed digital currency exchange and considered the second in the world. Gemini means 'twins' in Latin, and is now popular in the investor market.
Through Gemini, the twins created Gemini Dollar; claimed to be the "the world's first regulated stable coin" by Cameron Winkelvoss himself. Known as a stable coin or stable value coin, the Gemini Dollar is unique because it combines traditional fiat currency with crypto. As detailed in its white paper:
The Gemini dollar is a stable value coin that combines the creditworthiness and price stability of the U.S. dollar with the technological advantages of a cryptocurrency and the oversight of U.S. regulators… As an ERC20 compliant token, the Gemini dollar can be transferred on the Ethereum network.
Another big achievement for Gemini is securing insurance for the digital assets held within the exchange. This is a significant moment for improving crypto regulations in the mainstream financial market.
We have secured insurance coverage for custodied digital assets through a global consortium of industry-leading insurers and arranged by @Aon_plc https://t.co/RRPFawl4Ab

— Gemini (@GeminiTrust) October 4, 2018
With the success of Gemini, the twins have well and truly cemented their presence in the global entrepreneur space.