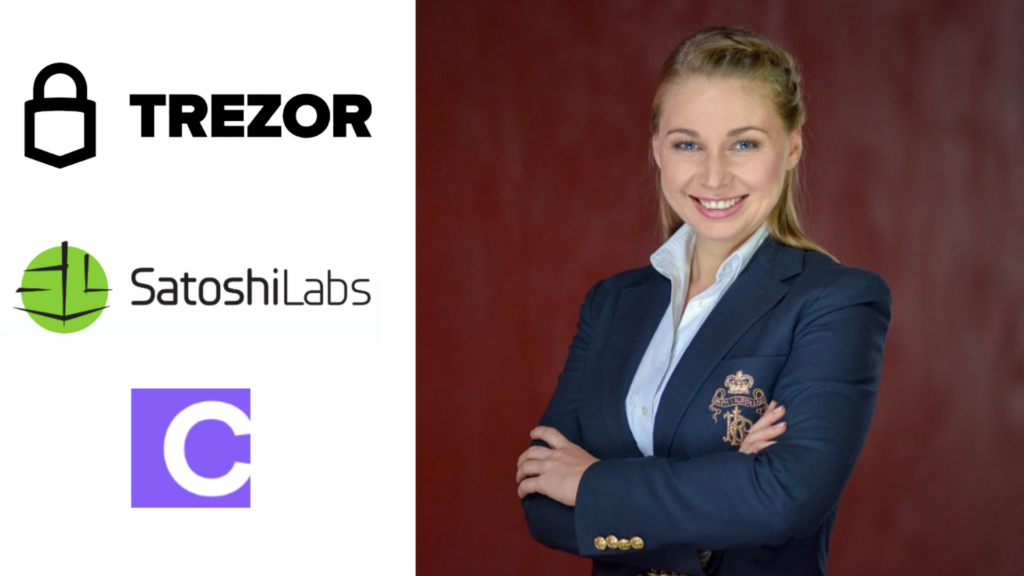 For this instalment of Women in Crypto, we chat to the former CEO of Trezor Wallet, Alena Vranova. We discover what it was like to be a part of the first hardware wallet and how Alena contributed to the wallet's success.
Continuing to make waves in the crypto space, we discover Alena's newest venture Casa, which is making the complex world of multi-signatures easy.
From Insurance to the Crypto World
It's not every day you get to speak to someone who propelled the hardware wallet revolution. Last week, we did just that. We caught up with Alena Vranova, the former CEO of Trezor Wallet.
Starting out as a business developer in the insurance and banking industries, Alena reflects on how strange it was for someone in her position to go into crypto. Leaving her stable insurance job and respectful career behind, Alena couldn't resist delving deeper into the world of money.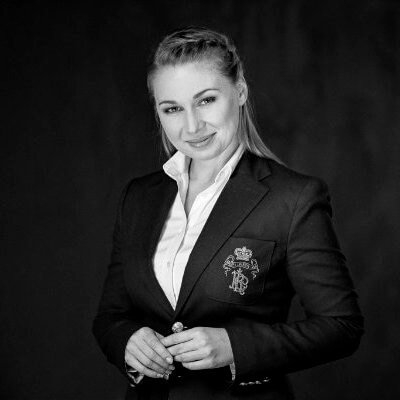 "My colleagues at the bank were making fun of me. Who in their right mind would go and leave such a good banking position? But I still chose to go for Bitcoin. It was one of the best choices of my life."
Feeling frustrated and uninformed about the centralised currencies, Alena decided to study geopolitical monetary systems. She discovered Bitcoin – her first Eureka moment – as she realised there was a better way to the existing systems of money.
Solving the World's Problems with Trezor
With this discovery of the Bitcoin universe, Alena knew there was no turning back to her past with the banks and insurance companies. This is what led her to what she is now most known for – the co-development of the Trezor wallet.
"We created Satoshi Labs and we created Trezor. It was a big jump from the traditional financial space."
Meeting her business partners at the first European Bitcoin conference in Prague, Alena soon established the strategy to bring Trezor to the public. The hardware wallet was already in the making when she met the partners. But with her business development and marketing experience combined with a vibrant passion for crypto, Alena is what helped make Trezor the successful business it is today.
My colleagues at the bank were making fun of me. But I still chose to go for Bitcoin. It was one of the best choices of my life.
Operating under the parent company Satoshi Labs, Trezor has now become the gold-standard for hardware wallets within the crypto space. Influencing the creation of dozens of hardware wallets, Alena and her team had an incredible influence on the approach to crypto security. So much so that an incredibly heartfelt goodbye was made on Trezor's Medium, upon her departure.
Home is Where the Crypto Is
Though Alena is not with Trezor anymore, her passion to make crypto a safe and accessible place is still driving her forward. Now, this has manifested in the new security project, Casa. The platform is an extension of Trezor, in that it focuses on offline crypto storage, but tries to push the boundaries even further. In essence, Casa helps users store their crypto in different offline locations in order to limit the risk of attack.
Behind all the price hype and fork wars in Bitcoin, there's a computing revolution. The revolution touches the core infrastructure with how we deal with data.
Focusing on empowering and equipping individuals with the tools to manage their crypto, Alena is working to facilitate "sovereign individuals" – essential people who can be in charge of their wealth. A complete diversion from her past in the banks, Alena is making crypto safe and accessible as possible through Casa.
"We need to build more resilient systems for people to be safe. We want to empower individuals to follow their freedom path, to own their wealth.
Casa is also about celebrating what Alena calls the "computing revolution" of Bitcoin. This is especially through the newly released Casa Node, allowing anyone to run the Lightning Network from their computer. More importantly, the Node embraces Casa's mission to bring power to the people and to have total control over their wealth.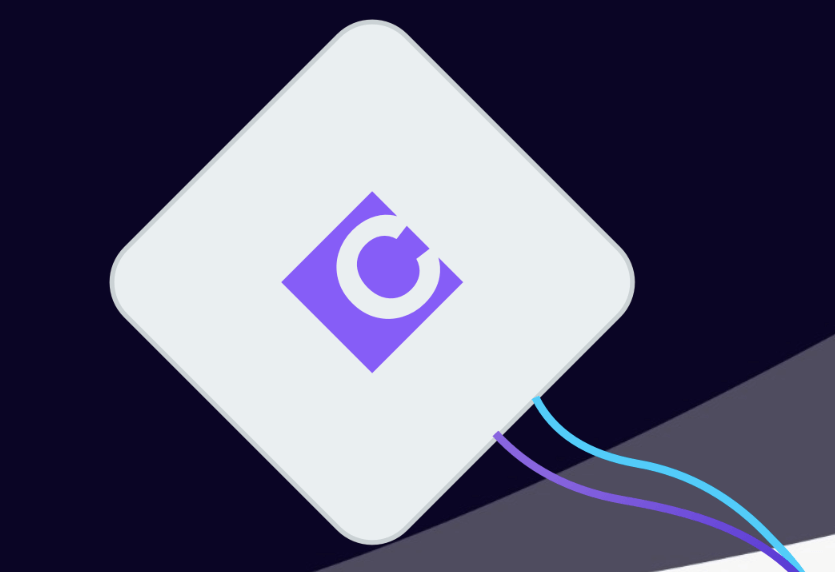 Making Crypto a Safe Place for All
And she's not stopping there. Alena will launch a new education foundation early next year. It's going to "explain Bitcoin" and "educate developers", who Alena explains are desperately needed in the industry.
If the success of Trezor and Casa are anything to go by, this new foundation will no doubt be amazing… Like many, we watch in awe as Alena's work continues to change the crypto space all for the better.
Loved learning about Alena's amazing story? Follow her on Twitter or LinkedIn for more updates.
If you want to discover more inspiring crypto stories, check out our recent chat with the 24-year-old woman who's just been crowned Australia's number one bitcoin trader.