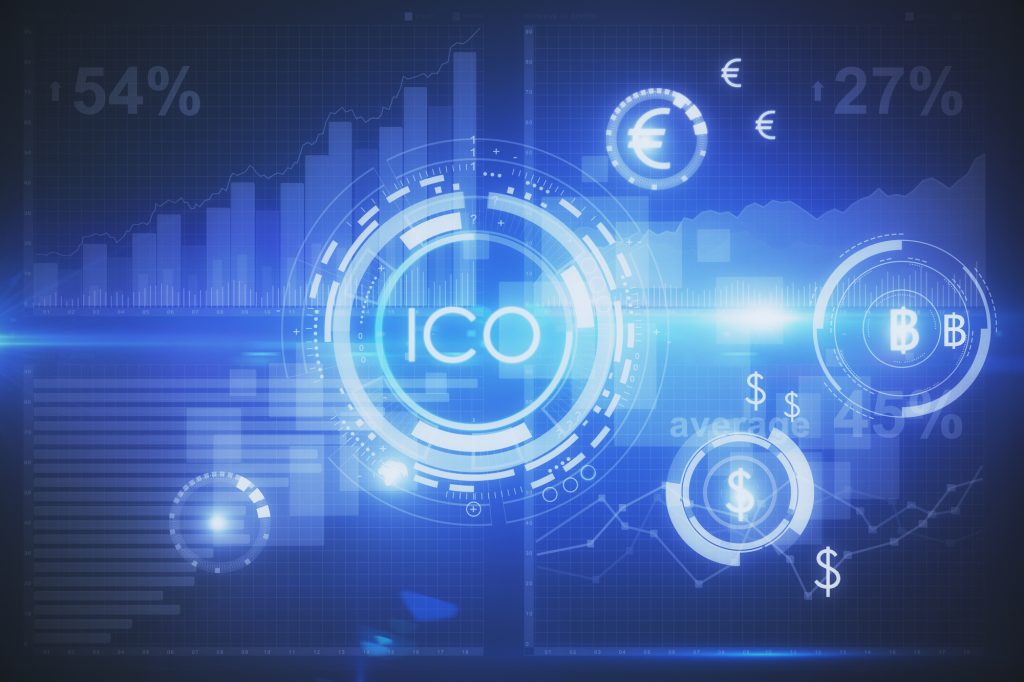 The number of startups and established brands raising capital by selling digital tokens that represent value on the blockchain is on the rise. In 2014, you could expect one initial coin offering (ICO), or crowd sale as they were called then, to launch in two months. In 2017, two or three launches each week, and keeping track of them is becoming an issue.

This is where ICO tracking websites come in. They are the platforms to go to when you want to know which token sale is upcoming, ongoing or ended. Some tracking websites also provide detailed information about risk and investment potential.
The following list is far from complete, but it is comprehensive enough to help any investor stay up to date with trends in the space.
Coindesk ICO Tracker
Coindesk is a leading news site covering blockchain, cryptos and related topics. To help readers keep track of token crowd sales, it created a dedicated web page. The information you get here includes cumulative funds raised since February 2014. You can also download an excel document with details on specific coin sales, such as date of launch, date of close, a link to the official website, a link to the white paper and the total amount raised. The page further lists links to news articles about ICOs.
ICO Tracker
The ICO Tracker website is dedicated to sharing information on upcoming, open and closed sales. Owners of an ICO add their project to a listing queue on the site before curators include it as upcoming or open. While a project at the top of the queue is included first, anybody can help a project move up the queue by donating bitcoins to a special wallet.
The site shows users the name of the person who requested a listing, links to the project's social media channels and links to its white paper. It also shows whether the project uses an escrow service.
TokenMarket offers services ranging from token creation to distribution, to hosting. Its official website maintains a list of ICOs from around the globe.
For a sale to be added to the list, owners must provide a description of the project and information about its founders. A team at TokenMarket screens each application manually. The website provides a general overview of the project, as well as links to its official website, white paper and social media channels.
A feature unique to the TokenMarket list is that it allows users to follow ICOs and receive updates about when they launch, close or post a progress update.
If you only want a list of token sales that are upcoming or ongoing, then Coinschedule can help you. Once an ICO is closed, it no longer appears on the list. To prevent spam, the website charges a fee of 0.1BTC to list a token sale. It has no other measures to audit projects listed. It is also heavy with advertisements, which affects user experience.
One unique feature of this website is that it categorises ICOs according to industry. Those represented include finance, gaming, real estate and trading.
CryptoCompare provides crypto market data from exchanges and includes live prices, charts and analysis. It isn't a dedicated website for tracking ICOs, but it has a page where users can access information on upcoming, ongoing and completed funding campaigns. In addition to sharing data, the platform helps users manage their crypto investment portfolios, including token investments.
The unique feature of CryptoCompare is that it continues to track the performance of an asset long after the ICO ends, including live price information.
As a site that lists crypto assets and shows market capitalization, Cyber Fund has a section for upcoming and ongoing ICOs. Once a sale ends, its asset is added to the market analysis section.
In order for an ICO or an asset to be listed, its backers must submit an official application that includes six criteria: (1) a project name, (2) a headline, (3) a logo, (4) a website, (5) a white paper OR a proof-of-concept code on Github, and (6) the function of the token.
This website declares that it performs due diligence before listing an ICO. And even after being listed, a project can still be removed if the site discovers it has specific credibility and viability issues.
ICO Countdown displays only ongoing and upcoming ICOs, displayed with red timers to indicate the crowdfund is about to close and blue timers to indicate a token sale is about to open. To get more information on a particular project, users click on its representing image to be directed to the official website or white paper.
This site lists upcoming, ongoing and completed ICOs. It shares launch and close dates. It also shows the funding amount targeted and how much the project finally raised.
While ICO-List requires a detailed application that provides information such as project name, website and an introduction, it performs little verification. The site is also heavy with ads, which might affect user experience.
ICOrating evaluates token sales using a thorough and objective process to provide scores measuring hype, risk and investment potential. Projects are rated as either low, medium or high in each area. The site also gives an overall positive or negative rating. Indexes used include the experience of the team behind the project, the quality of the white paper and the use of escrow services.
To give a hype score, the website looks at things like social media activity, coverage in the media and the performance of the project's website. To score investment potential, ICOrating analyses the viability of the business model, the financial plan and the target market of the project.
According to the website, this stringent investment appraisal process is meant to help investors make informed decisions when putting money into a crypto token.
Reddit is popular for enabling people with shared interests to build communities. The ICO subreddit serves as a forum where enthusiasts of this new way of investing in startups can meet online and share information.
Subscribing to this subreddit enables you to follow new trends in the space. Chat topics range from discussing upcoming ICOs to avoiding possible scams.
This website offers a simple listing of upcoming, ongoing and past ICOs, with short descriptions, start and end dates and the amount raised. The site performs general research, including a requirement that founders identify themselves or a third-party escrow.
Before a listing is made, the founders or a team representative must participate in a live interview with the listing site. However, a disclaimer states that background checks are not performed in-depth.
Github is known as a software development platform. However, it can also be great for finding or compiling crowdsourced information. The Github Ultimate ICO Calendar is an example of this use. The page lists upcoming and ongoing token sales, with much of the information compiled through a collaboration among a community of enthusiasts.
Information includes the launch date, a short description of the project, and links to its website and social media channels.
This website lists upcoming, ongoing and past ICOs. Its unique feature is that it allows projects to create detailed profiles that include long descriptions, founder bios, an explainer video and a list of milestones achieved.
The website also rates the investment potential and performance of the project on a scale of one to five through a weight-adjusted formula. A score of five is attained if a project has a sound idea, an ideal team and a detailed and actionable plan.
This site provides information about the launch and close dates, as well as a short description and a link to an ICO's official website. Listings are offered through paid plans. The basic plan is free and allows for a basic listing. The advanced plan costs the ICO organiser $35 and comes with a 'sponsored' tag and an interview that gets published on the site's blog. The 'ultimate' plan comes with the tag, a published blog interview and a press release published on partner news sites, all at a cost of $70.
The site is designed towards helping organisers get the word out, and less towards helping investors choose the best ICOs to put their money into.
While ICOstats lists upcoming token sales, it provides more detail on past launches. It provides detailed data about the current token price, as well as daily, a weekly and monthly return on investment (ROI). It also enables users to compare the performance of different fundraising tokens on the market.
You can filter searches to reveal only ER-20 compliant tokens.
Not to be confused with Coinlist (one word), the platform for selling tokens that AngelList and Filecoin joined together to create, this site lists upcoming and ongoing ICOs. The team behind Coin-List can take a few days to review and publish a token sale after receiving an application.
One unique feature about this site is that it offers a great tool for customizing searches on ICOs. The filters it offers include source code, team information, Slack channel, YouTube channel and availability of a white paper.
This website lists upcoming, active and recently ended ICOs. It provides the launch date and days remaining to close. It also provides links to official ICO websites.
If you need more information about a particular ICO, the site prompts you to request a detailed report by providing your email address. ICO Alert also has a dedicated blog page where it publishes its reports on specific projects.