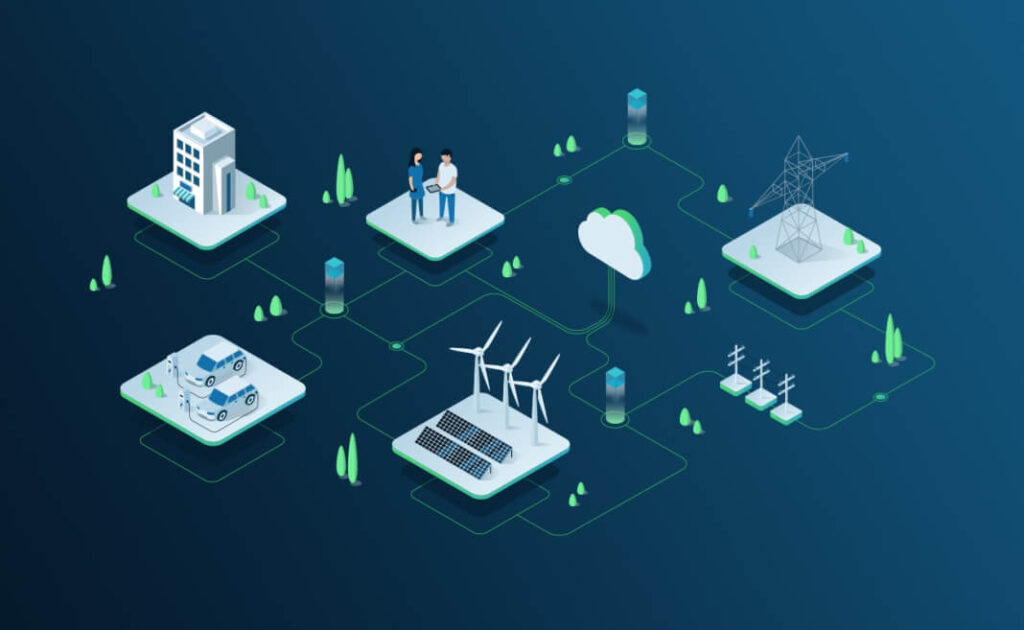 As you already know, blockchain is not used just for crypto transactions. As a matter of fact, it has a vast number of use cases in various industries. One German startup uses technology in its daily operations as a licensed energy supplier. Founded earlier in 2018, Lition is already available to 41 million households in over 10 major cities across Germany.
A Blockchain Platform for Energy Supply Contracts
Finding affordable energy providers is an issue millions of consumers face across the world. As consumption goes up and traditional fuel sources become depleted, energy prices increase. For private households, living from salary to salary, the growing electricity and heating costs become a burden. However, the process of looking for the best option on the market is not easy, due to the lack of a coherent, centralised platform.
Bring Lition into the energy trading game. Starting as a P2P energy trading dApp, Lition Energy is now an officially licensed energy supplier. The company co-founded by Dr Richard Lohwasser and Dr Kyung-Hun Ha currently uses the Ethereum blockchain to "bring power to the people".
However, Lition has just recently partnered with SAP, a multinational software corporation, in order to work together on a next-generation blockchain protocol. The Berlin-based company believes there are many limitations which are making the blockchain mainstream adoption slow. Together with SAP, they believe their scalable public-private blockchain solution will solve this problem.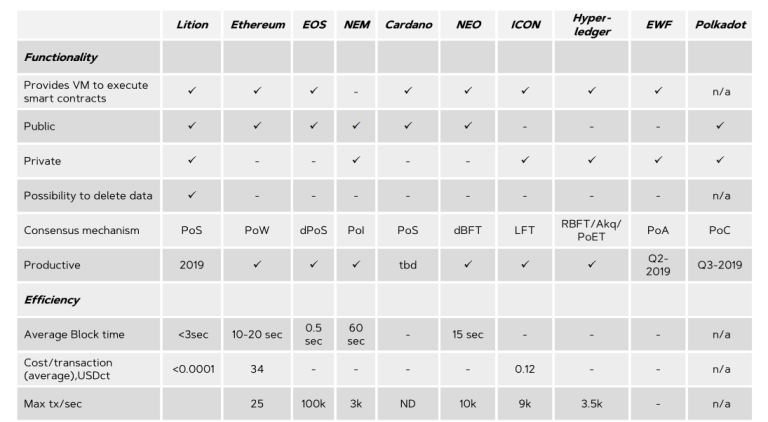 Lition Platform Features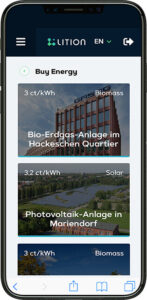 The solution developed by Lition has a range of features and benefits adapted to strict business and regulatory requirements of the energy market. For instance:
The platform stores the customers' private data on private sidechains;
Private data is stored only as long as it is necessary and is fully deletable;
The platform can execute smart contracts for $0.01 within a 3-second timeframe for confirmation;
The system is infinitely scalable, as every sidechain added to it increases throughput.
"Democratisation of the Energy Sector"
"More than 90% of energy production is based on 'dirty energy'."
Lition Energy aims to eliminate third parties and middlemen in the relationship between energy producers and end consumers. This will lower the costs and make the market more transparent.
As the company's CEO, Dr Richard Lohwasser, explains:
Lition Energy wants to connect producers and customers directly. Directly, through our blockchain-based energy exchange, so that they can trade energy without intervening through the large traditional industry players. The customers can choose themselves which producer they want to take.
He also adds that this is his view of democratisation of the energy sector.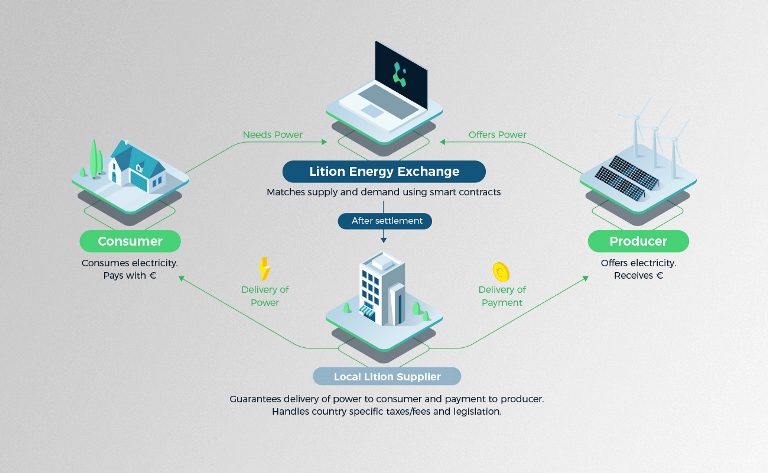 Aside from the costs, what Lition is focusing on is also the importance of sustainable energy. As Dr Kyung-Hun Ha, COO of Lition Energy emphasizes, more than 90% of energy production is based on 'dirty energy'.
Use Cases Beyond Energy Trading
As a matter of fact, Lition is not a platform strictly reserved for energy trading. Any industry, that deals with private data, could use it. The company website lists industries such as the automotive, healthcare/ pharmaceuticals, media, and travel among the ones that can benefit from their blockchain platform.
By the end of this year, the company also plans to bring its blockchain-based system to the electric vehicle charging stations.
---
If you want to learn more about the role of cryptocurrencies and blockchain in peer-to-peer energy trading, check out this article. In order to keep up with the latest crypto and blockchain news and updates, subscribe to our weekly newsletter.